NEW LAND ROVER PLUG-IN HYBRID FOR SALE IN RANCHO MIRAGE, CA LAND ROVER PHEV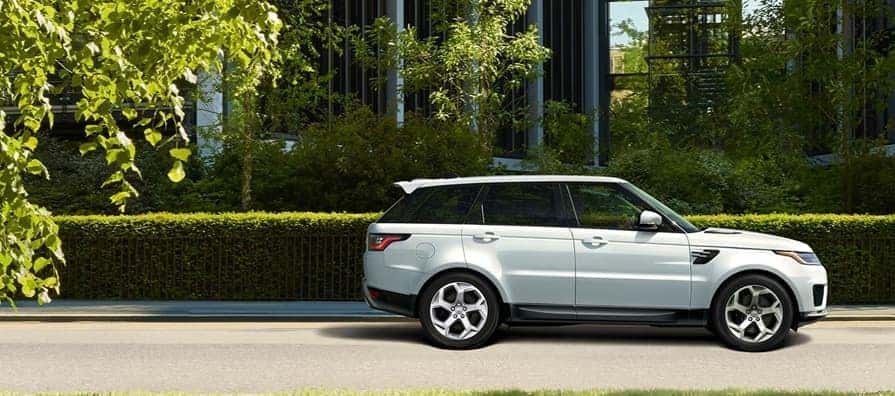 Land Rover's Plug-In Hybrid brings this venerable luxury utility brand squarely into the 21st century via the power of electricity. Not only does it deliver super low emissions with an EV range of 19 miles but it also delivers an output of 398-hp, using the combination of an advanced 2.0-liter 296-hp Si4 Ingenium gas engine and a high capacity 141 HP electric motor.
This Plug-In Hybrid Electric Vehicle (PHEV) delivers a virtually silent drive in full electric vehicle mode while ensuring a seamless transition to gas-engine mode. And you get to choose between a Parallel Hybrid mode (default) which combines gas and electric drive or the full electric drive of Electric Vehicle mode.
Unlike other electric vehicles, our PHEV is precise yet fully capable of handling off-road terrain, wading and rock crawl. The Rover PHEV includes a downsized engine, bigger battery while the new powertrain uses a 1.5-liter turbocharged 3-cylinder engine, which produces 197 horsepower – working seamlessly with the 80-kilowatt 107-hp electric motor. The PHEV can be fully charged from either a domestic socket or an IEC connector. It's ideal to charge it overnight since it can be full re-charged in as little as 14 hours. Bonus: Installing and using a wall box can reduce charging times to as little as 2.75 hours. You enjoy emissions-free commuting during the week and off-road fun on the weekends!
Explore the Land Rover Phev's Features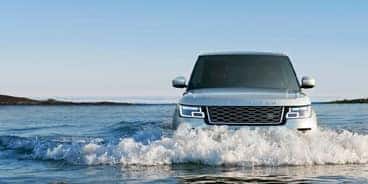 The overall interior and exterior design of the Land Rover Plug-In Hybrid is both tasteful and stylish. When cruising down the road in this machine, you are sure to turn heads. From the tastefully decorated interior to the exquisite exterior finish, this car just screams 'powerful'.
Your Road. Your Music.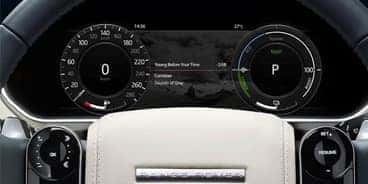 Like other Land Rover models, the plug-in hybrid features state-of-the-art tech features designed to ensure that you experience maximum levels of comfort and convenience when on the road. You can easily connect your Apple or Android devices to the car using Android Touch Pro or Apple CarPlay to listen to music or watch videos on the HD display on your Land Rover Plug-In Hybrid.
Change Comes with One SUV at a Time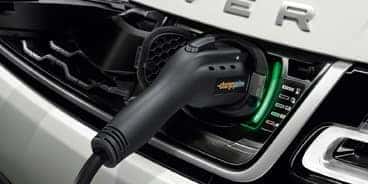 With environmental protection being top on every driver's mind, finding a car that allows for eco-friendly driving like the Land Rover Plug-In Hybrid has never been more important. With this vehicle, you will be giving zero CO2 emissions should you be driving in the Full Electric Mode while with the parallel driving mode, the car only produces 75 grams of carbon emissions per kilometer. Given that the hybrid engine is designed to ensure less overall fuel consumption, it is safe to say that the plug-in hybrid is a car designed with environment protection in mind.
Drive It Your Way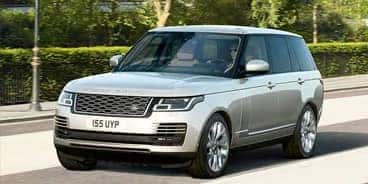 With this Hybrid SUV, you can either choose to cruise in the Parallel Hybrid Mode or the Full Electric Mode. The parallel driving mode allows you to take advantage of both the V8 gas engine and the electric engine while on full electric mode you will only be using the electricity-powered engine.
Friendly But Powerful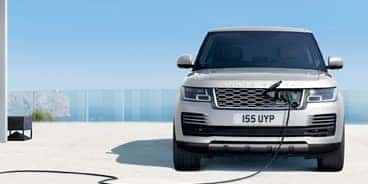 As the name suggests, this car packs a powerful 398 horsepower which it derives from its 2-liter 296 HO gas engine and 146 HP electric engine motor. This essentially means that the Land Rover Phev can perform at top levels no matter the road terrain.
Land Rover Inventory for Sale in Rancho Mirage CA